8 Solar Eclipse Viewing Parties from Oakland to Sacramento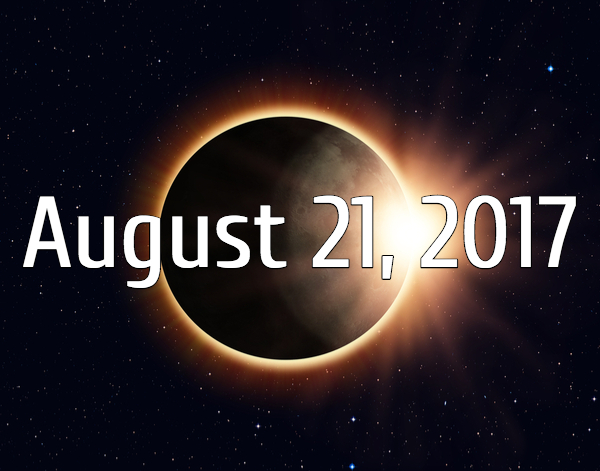 NORTHERN CALIFORNIA – A rare spectacle will be seen in the sky on Monday, August 21, 2017, as the sun slips behind the moon. While some Americans will be lucky enough to be in the narrow path of totality from Oregon to South Carolina, we here in Northern California will be treated to an approximately 76% eclipse. Way cool! Remember: Never look directly at the sun without safety glasses or a homemade sun viewer.
Here are 8 locations where you can view the eclipse in Northern California on Monday:
Castro Valley – The Castro Valley Library will be hosting an eclipse viewing party in their parking lot. A limited number of viewing glasses will be available, one per family on a first come, first served basis. Peak viewing time is expected 9-11:30am. More info at the Castro Valley Library website.
Danville – You'll be able to watch a live NASA broadcast of the total solar eclipse at the Danville Library while listening to solar and lunar moon music. Special glasses will be provided to earthlings. For more information call Ann at 925-314-3750 or go here.
Davis – Head to Davis for an outdoor viewing party complete with a solar telescope. There will also be an eclipse-themed story time, an introductory discussion about eclipses, and hands-on STEAM focused activities. The first 100 attendees will receive a pair of eclipse viewing glasses, one per family. All ages are welcome. 9:30am-11am. For more info, call the Mary L. Stephens Davis Branch Library at 530-757-5596 or visit their website here.
Oakland – The Chabot Space and Science Center invites you to witness this rare eclipse from their Oakland Hills location. Eclipse viewing glasses will be available for purchase. The Center will be open from 8am-1pm, with viewing outside as well as a live feed of the total eclipse being streamed in the theaters. For more info, call 510-336-7300 or visit their website here.
Pleasant Hill – Join Dr. Amy Furniss from CSU East Bay in viewing this rare event at the Pleasant Hill Library, complete with music and family friendly activities from 9:30-11am. A limited number of safe viewing glasses will be provided. For more info, visit the Pleasant Hill Library website here.
Pleasanton – The Pleasanton Library will serve coffee and provide safety glasses on a first come, first served basis starting at 8:30am. Watch a live NASA feed of the total eclipse on the big screen inside, or step outside to the lawn area with your safety glasses to see for yourself! For more info, call the Pleasanton Library at 925-931-3400.
Fairfield Area – The Solano Land Trust will host an eclipse viewing Aug. 21 at Rush Ranch on Grizzly Island Road. The event, part of the Rush Ranch Stargazing program of 2017, will begin at 9 a.m. with partial eclipse viewing. The maximum eclipse time is at 10:17 a.m.  Telescopes and binoculars will be available for public viewing along with other safe viewing aids. For more info, visit the Solano Land Trust website here.
West Sacramento – The Arthur F. Turner Branch of the Yolo County Library in West Sacramento invites you to view the solar eclipse with them from 9:30-11:30am. The first 150 people will receive special safety glasses. For more information, visit the Arthur F. Turner Branch Library website here.
>> LIVE STREAM from NASA: If you can't make it to one of these events, you can live stream the eclipse here.
---
Looking for more fun things to do? Check out our selection of Northern California Daycations.