1940's Battle of the Big Bands
Sat. Sep 23, 2017
$30 - $50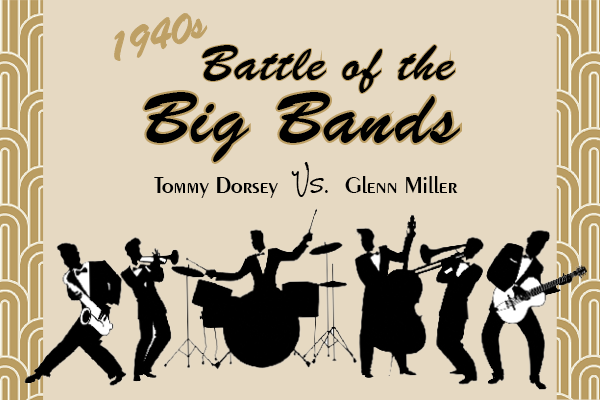 VACAVILLE – Relive the good ol' days with timeless tunes from the 1930's and 1940's. Bill Fulton's Big Bands brings you a musical tribute to the sounds of Glenn Miller & Tommy Dorsey in a battle of the bands style show where you'll get to vote for your favorite act!
1940's Battle of the Big Bands
 Saturday, September 23rd, 2017 with Matinee Show at 2pm & Evening Show at 7pm.
For more information, visit vpat.net.
Related Events