Emmet Cahill Returns to Vacaville
Sat. Feb 24, 2018
$24 - $44
Event Navigation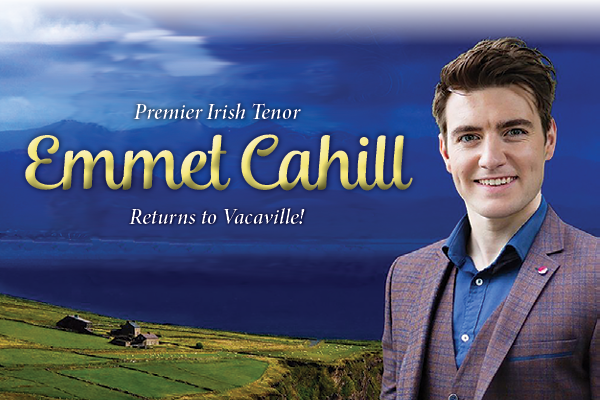 VACAVILLE – Emmet Cahill, Irish tenor and principle vocalist with the world-renowned Irish music show, "Celtic Thunder", will present two concerts sharing his favorite songs and stories of growing up in Ireland. The 2pm show will feature two dances by the Vacaville Irish Dance Company and a solo by Vacaville's very own local tenor, Jeremy Kreamer, as well as a couple of duets with Jeremy and Emmet. The 7:30pm show will include two numbers with the Orpheus West Chamber Choir.
Emmet's talents have been recognized both at home and abroad. He has enjoyed success as a multiple prize winner in various competitions across Ireland as well as being voted "Tenor of the Year" in 2013 by the Irish Music Assoc. in the United States.
Emmett Cahill Returns to Vacaville
Two performances on Saturday, February 24th at 2pm and 7:30pm.
For more information or tickets, visit vpat.net.
Related Events