The Four Bitchin' Babes present Hormonal Imbalance V2.5
Fri. Apr 21, 2017 @ 8:00 pm
$25 - $35
Event Navigation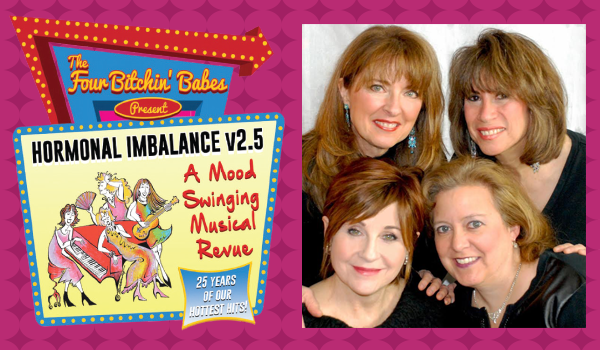 PLEASANTON – This group of four flamboyantly funny gal pals entertains audiences with a repertoire of unbridled comedy, featuring original songs, stories and sketches that celebrate the wonders and worries of everyday life. They have toured and recorded together for the past 25 years, wielding their own musical instruments, including guitars, bass, piano and an Irish drum. The Babes put on an instantly memorable show with their wit, humor and a truly impressive assortment of bling!
Hormonal Imbalance
Friday, April 21, 2017
8pm at the Firehouse Arts Center
Tickets: $25-35
For tickets and more information, visit FirehouseArts.org or call 925-931-4848.
Related Events