May the Fourth Be With You in Danville
Thu. May 4, 2017
Free - $5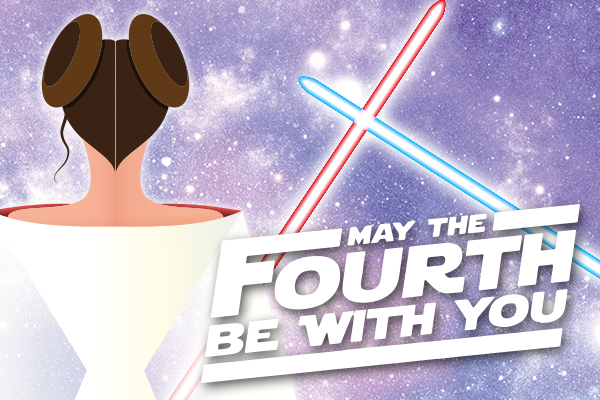 DANVILLE – Engage your hyperdrive and set course for the Danville Community Center and a Star Wars celebration of galactic proportions! Jedi training courses, photo opportunities and a cantina crawl are part of the fun. The day starts with a scavenger hunt of which the first 100 participants to finish will receive a grab bag of treasures. Once you complete the hunt, head over to the Village Theatre for a special screening of a Star Wars movie. At 4pm, children ages 3-10 can make their way to the Town Green to learn the ways of the Force at Jedi Training. This event sells out quickly, and pre-registration is required.
New this year is the Star Wars-themed Cantina Crawl, a beer and wine crawl through Danville for adults 21 and older. Missing this event will surely lead to the Dark Side!
May the Fourth Be With You in Danville
10:30am-6pm Scavenger Hunt – Free, start in Downtown Danville.
4pm-6pm Jedi Training  – $5, limited space, advanced registration required. Activity 12623.
1 & 7pm Star Wars Movie Screening – $5, Village Theatre & Art Gallery, 233 Front Street.
6-9pm Star Wars Cantina Crawl (21+) – Downtown Danville. For more info on the Cantina Crawl, call 925-314-3400.
Event details are subject to change. For the latest updates, visit DanvilleRecGuide.com and search for activity number 12623, or call 925-314-3400.
Related Events