Paula Poundstone on Stage in Vacaville
Sat. Sep 30, 2017 @ 7:00 pm
$46 - $56
Event Navigation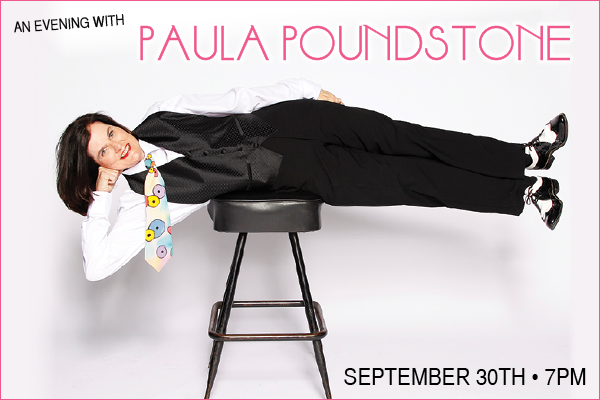 VACAVILLE – Heralded as one of the country's foremost comics, Paula Poundstone's quick-thinking, unscripted approach to comedy makes for an unforgettable evening of comedy. Her live shows are a reflection of her witty interaction with the audience, never doing the same act twice and spontaneously interacting with the crowd.
With numerous awards and accolades, her most notable is the first woman to win a Cable Ace Award for HBO's Cats, Cops and Stuff (1990), for best Stand-Up Comedy Show. Now a regular panelist on National Public Radio's #1 show, the screwball weekly news quiz show Wait Wait…Don't Tell Me!, she holds the record for game losses.
Fresh off the press is her new book, The Totally Unscientific Study of the Search for Human Happiness (Algonquin Books), the the side-splitting comedienne will be sure to leave your cheeks hurting from laughing so hard. Tickets are on sale now at VPAT.net and are $46-$56 per person.
Paula Poundstone on Stage in Vacaville
Saturday, September 3oth, 2017 at 7pm.
For tickets or more information, visit VPAT.net.
Related Events