Winters Guitarfest
Fri. Jun 23, 2017

-

Sat. Jun 24, 2017

$20 - $40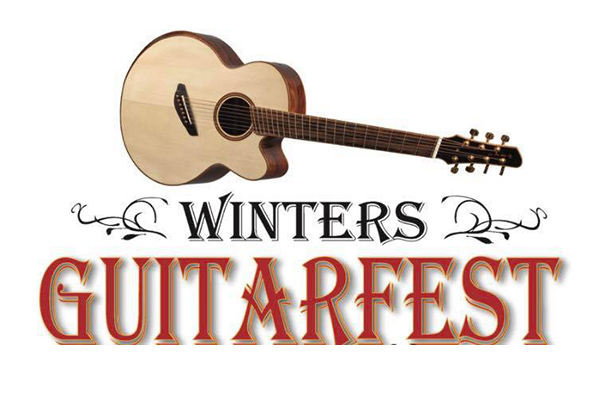 The first Winters Guitarfest, hosted by ARC Guitars in Winters, will feature accomplished luthiers, demonstrations, clinics, live music, street faire, wine, beer and cheese tasting and much more. Premier finger style guitarists, Steve Coyle and Teja Gerken, will also perform. Solano's own luthier, John Pereza of CMC Guitars will be among the luthiers showcasing their handmade musical works of art.
The exhibitor hall opens on Friday, June 23rd at 10am with a welcome "mini concert" by Stevie Coyle at Berryessa Gap on Main Street, followed by luthier's demonstrations. A players clinic with Teja Gerken will be held from 1pm-2pm at Turkovich Family Wines, followed by "Shop Talk" with Tom Ribbecke. Friday ends with a street fair and evening concert with Nancy Northrup, Stevie Coyle and Teja Gerken.
Saturday starts off with "Shop Talk" with Richard Hoover of Santa Cruz Guitars at 10am. At 11am there will be an introduction to alternate tunings with Teja Gerken at Turkovich Family Wines along with music on the Main Street Stage featuring headliners Stevie Coyle and Teja Gerken.
A two-day pass for this event is $35 and can be purchased at wintersguitarfest.com.
Winters Guitarfest
Friday, June 23rd and Saturday, June 24th.
For more information, to purchase tickets or see the full schedule, visit wintersguitarfest.com or their Facebook page.
Related Events