The Coolest Water Parks and Pools in Town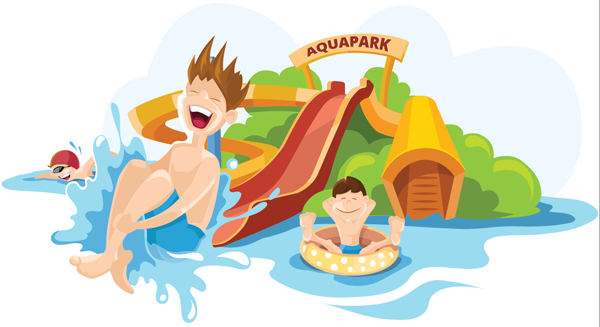 EAST BAY, CA – Wondering what to do on a hot summer day? Go to the pool and play! These local aquatic centers and parks are perfect for a day of fun in the sun.
The Wave at Emerald Glen Park in Dublin is the area's newest aquatic complex. The 31,000 square foot facility includes indoor and outdoor pools, multiple water slides and a large play structure where you're sure to get soaked.
Walnut Creek's Larkey Swim Center recently completed a major renovation and added a new spray playground. Clarke Memorial Swim Center features an inflatable pool obstacle course.
The fun family-oriented Robert Livermore Community Center Pool also features an interactive play structure and water slide.
You'll find a twisty water slide and mushroom-shaped waterfall at the San Ramon Olympic Pool and Aquatic Center. More water fun can be found at Rancho San Ramon's splash pad.
The Wave at Emerald Glen Park
4201 Central Pkwy, Dublin
Open daily through August 13, weekends-only through August 19 – September 24
Monday – Thursday: 7am – 7pm
Friday – Sunday: 8am – 6pm
$3-17
For more information visit TheDublinWave.com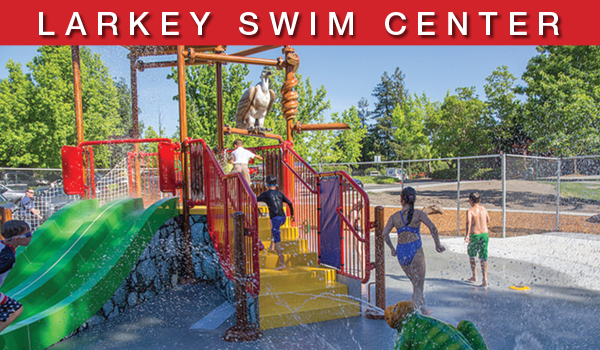 Larkey Swim Center
2771 Buena Vista Ave, Walnut Creek
Open daily through August 18, weekends-only through September 5
Monday – Friday: 12:30-4pm
Saturday – Sunday: 12-5pm*
*June 17, 24 and July 29: Swim hours 1:00pm – 5:00pm
$2-6
For more information visit Walnut-Creek.org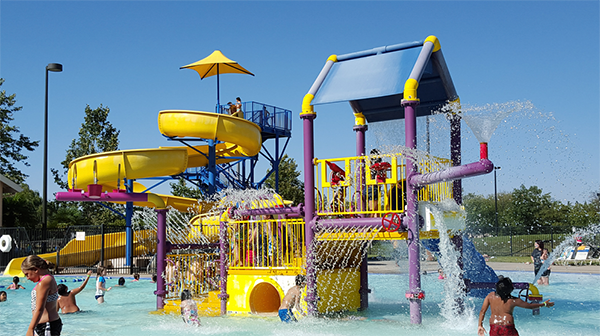 Robert Livermore Community Center Pool
Open daily through August 20, weekends-only August 26 through September 17
Activity Pool
Monday – Friday: 1-7pm
Saturday – Sunday: 12-6pm
Main Pool
Monday – Wednesday: 1:30-5pm
Tuesday – Thursday: 1:30-4pm
Tuesday – Thursday (shallow water only):  4-5:30pm
Friday:  1:30 – 4 p.m. Shallow water only:  4-7pm
Saturday-Sunday:  12-6pm
$4-7
For more information visit LARPD.org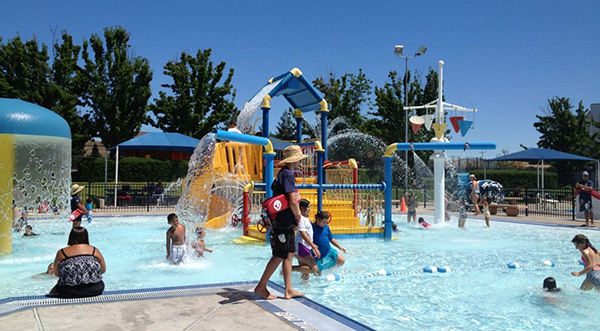 San Ramon Olympic Pool and Aquatic Center
9900 Broadmoor Dr, San Ramon
Open daily through August 13, weekends-only August 19 through September 24
Monday-Friday: 12:30-3:30pm
Monday-Tuesday, Thursday-Friday: 7:00-8:30pm
Saturday-Sunday: 12:30-4:30pm
$5
For more information visit SanRamon.CA.Gov